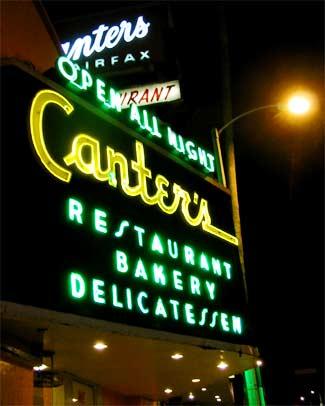 We had a our first confirmed star sighting last night, Mindy Kaling, who plays Kelly on the "The Office." I was devouring "The Bronx" sandwich (pastrami, chopped liver and coleslaw on rye) and Claire was attempting to get through the "Canter's Fairfax" (pastrami, corned beef and coleslaw on rye) when her and her boyfriend (?) sat down across from us. We kind of giggled.
Claire has her second
stage
at
Lucques
tonight. Suzanne Goin is amazing chef (she won the James Beard Award in 2006) whose work Claire respects and admires. It would be a dream job for her. My fingers remained crossed.